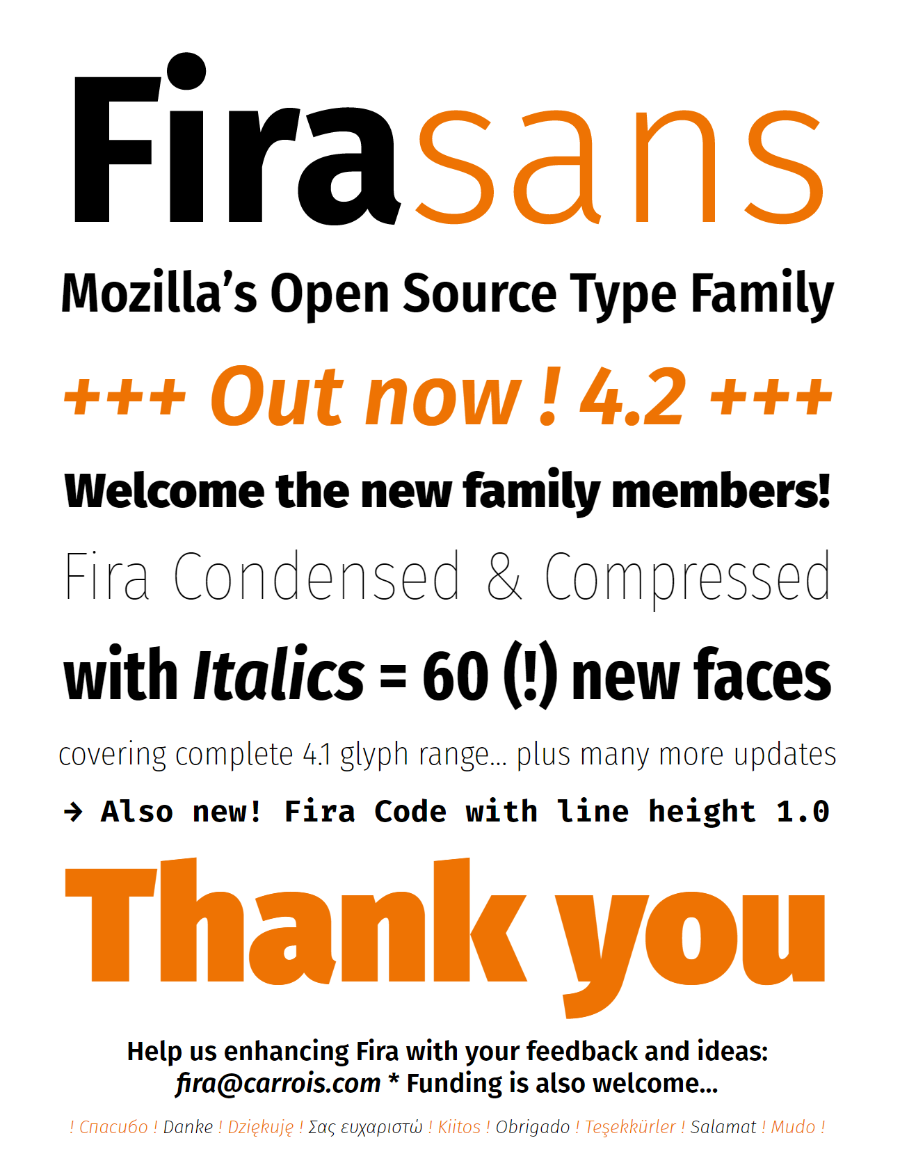 Originally designed as a typeface for the Mozilla OS, Fira Sans Free Typefamily has developed towards a standalone Open Source project. Over the last years, Fira covered more and more languages and provided further weights and styles. In version 4.2 the Fira Sans Family comprises 16 weights in 2 styles Roman and Italic. And Fira grew even more. We added a Condensed, Condensed Roman, plus a Compressed and Compressed Italic. All fonts of Fira Sans contain more than 2600 glyphs each.
Fira Mono is still in progress. Though, it covers almost 1500 glyphs and comes in three weights.
Thanks to Carrois Apostrophe for this free typefamily. Have a good look and check out on other stunning typefamily on their website. Also, subscribe to show your support, then you may get the latest updates and more freebies as well!