: Personal & Commercial Use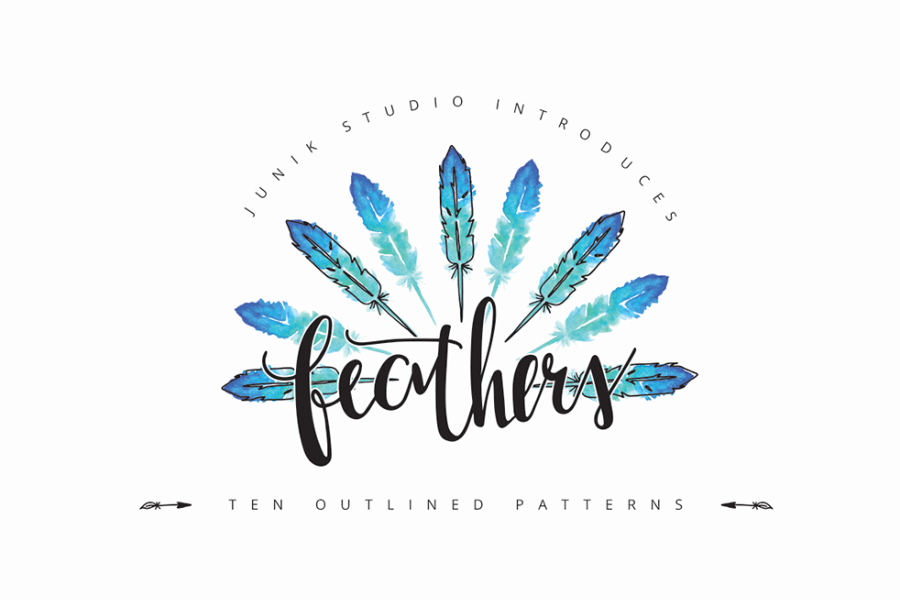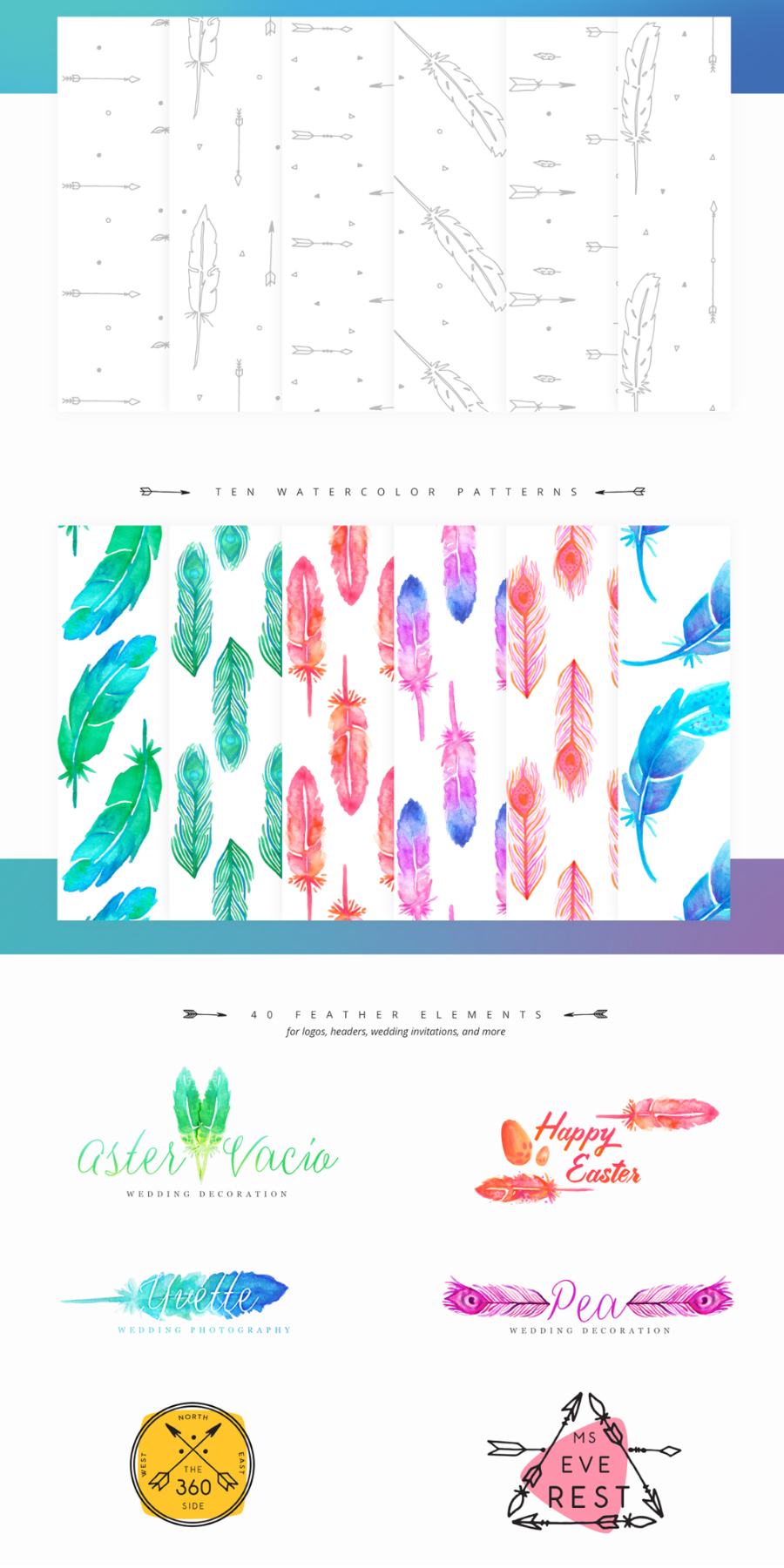 A newest big collection from our favorite studio is here again for you, download and get it for free today! This collection contains 40 different kinds of feathers watercolor element, 10 outline patterns and 10 watercolor patterns. Your creative mind sure have a lot idea already to create some creative project using this set of watercolor stuff. These can be very useful for greeting cards, invitation cards, posters, logo, header and more!
Thanks to Junik Studio for regularly sharing their delicate and gorgeous freebie! Make sure to thank them by checking out on their portfolio and if you like it very much you can always hit the appreciate button. Enjoy creating!